Projektowanie sal konferencyjnych – na co zwrócić szczególną uwagę?
Sala konferencyjna to miejsce wielu spotkań biznesowych. Możliwość przeprowadzenia ich w sposób komfortowy to jedna z najważniejszych kwestii, jaką powinno się uwzględniać podczas projektowania tego pomieszczenia w nowoczesnym biurze lub hotelu. Jak urządzić salę konferencyjną, aby spełniała swoją funkcję?
Wydzielenie przestrzeni za pomocą mobilnych ścian działowych
Sala konferencyjna może zostać zaprojektowana w sposób elastyczny za pomocą mobilnych ścian działowych. System ścian przesuwnych MAW 110 umożliwia tymczasowe wydzielenie sali konferencyjnej we wnętrzach. Możesz zaplanować podział pomieszczenia na kilka mniejszych, które dostosujesz w zależności od aktualnych potrzeb. W dowolnym momencie mobilna ściana działowa może zostać złożona, dzięki czemu ponownie wykorzystasz całą dostępną przestrzeń.
Umeblowanie – niezbędne wyposażenie
Do podstawowego wyposażenia sali konferencyjnej można zaliczyć przede wszystkim: krzesła, stół, sprzęt (projektor, ekran, nagłośnienie) oraz akcesoria (tablice, flipcharty).
Decydując się na ściany mobilne w systemie MAW 110, warto poznać ich dodatkowe funkcjonalności. Ściany działowe mogą zostać oklejone folią suchościeralną, na której możliwe jest pisanie za pomocą markera lub czarną folią, po której można pisać kredą. Dzięki takiemu rozwiązaniu z powodzeniem zastąpisz zwykłe tablice lub flipcharty oraz stworzysz oryginalne i praktyczne wnętrze sali konferencyjnej.
Przed wyborem mebli do sali konferencyjnej zastanów się, jakiego rodzaju spotkania będą się tam odbywać. Ma to być główne miejsce szkoleń lub prezentacji? Pamiętaj, aby skierować krzesła ku osobie prowadzącej spotkanie. Miejsce do negocjacji biznesowych lub burzy mózgów? Zadbaj o wygodny stół, który postawisz w jej centrum. Przeznaczenie sali konferencyjnej będzie miało wpływ na rozkład mebli we wnętrzu, dlatego warto go dokładnie przemyśleć.
Dźwiękoszczelność sali konferencyjnej
Dobrze zaprojektowana sala konferencyjna umożliwia przeprowadzenie spotkania w ciszy, bez hałasu dobiegającego z pozostałych części biura. Jak więc wyciszyć pomieszczenie, aby nie narażać się na dźwięki i zakłócenia z otoczenia? Najlepszym sposobem jest wykorzystanie akustycznych ścian działowych z wysokimi parametrami dźwiękoszczelności. Dzięki temu pozwolisz sobie na komfortowe przeprowadzenie spotkania, a uczestnikom umożliwisz pełną koncentrację.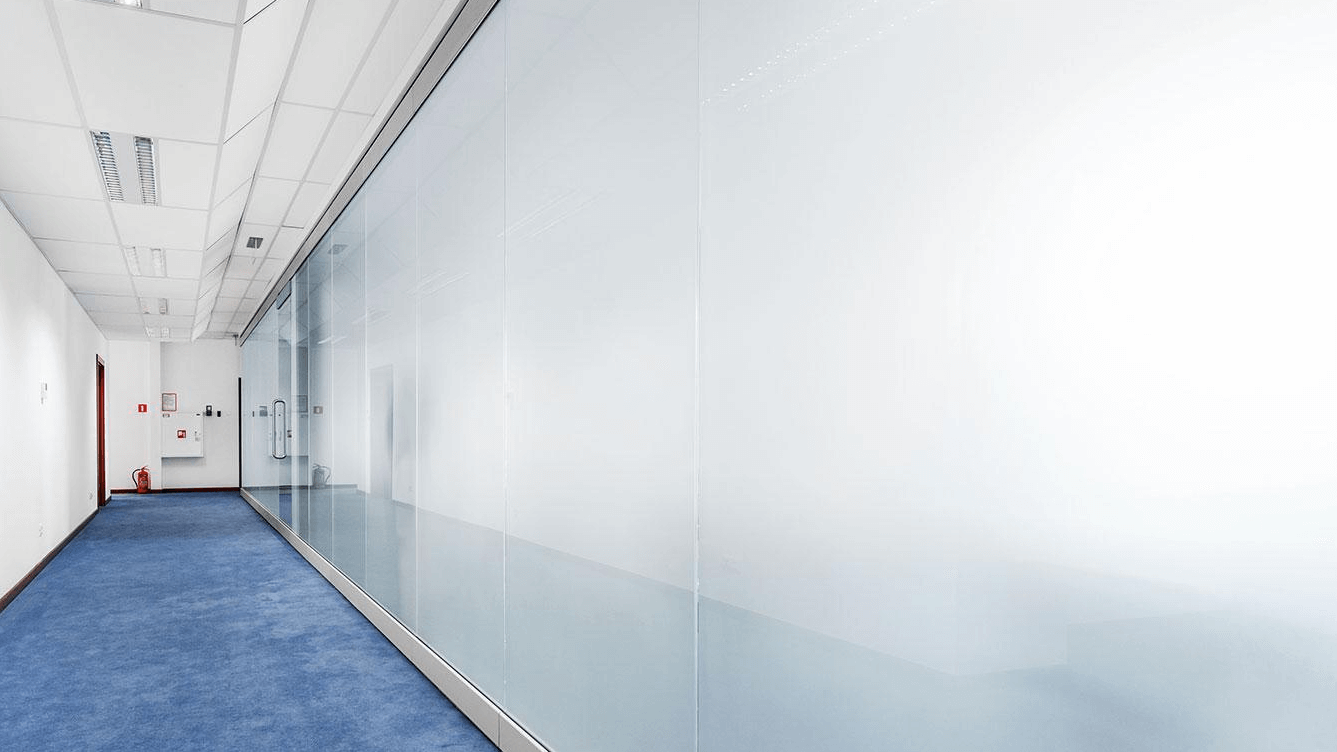 Zadbaj o estetyczny wygląd wnętrza
Salę konferencyjną odwiedzają nie tylko pracownicy biura, ale także zaproszeni goście. Warto więc zadbać o jej wygląd, który będzie stanowił pewnego rodzaju wizytówkę całej firmy. Dopasuj go do charakteru swojej działalności. Jeśli stawiasz na kreatywność– nie bój się korzystać z modnych rozwiązań, np. kolorowych tapet i dodatków, które ożywią pomieszczenie. Jeśli Twoje biuro zaprojektowano w sposób minimalistyczny – sala konferencyjna również powinna być dopasowana do tego stylu. Podczas jej urządzania warto zachować wizualną spójność z pozostałym wnętrzem.
Skorzystaj z różnorodnych wariantów
W naszej ofercie znajduje się wiele wypełnień do ścian działowych, które są zgodne z aktualnymi trendami. Na życzenie klienta wykorzystujemy dowolne wypełnienia ścianki, które są dostępne na rynku i spełniają standardy naszej firmy. Szczegółowe informacje o naszej ofercie znajdziesz w zakładce Produkty Komandor Walls.