Your company organises professional training courses…? Choose sliding walls
Organisation of training courses requires enormous flexibility and the skill to manage time and space. The application of mobile walls in rooms intended for such purposes will facilitate the management of the two afore-mentioned crucial factors.
One floor space, many intended purposes
Not every training centre has at its disposal an isolated office and training space. The MAW mobile walls provide the possibility to freely transform the spaces. By means of such walls you can easily and quickly isolate spaces to be become workplaces.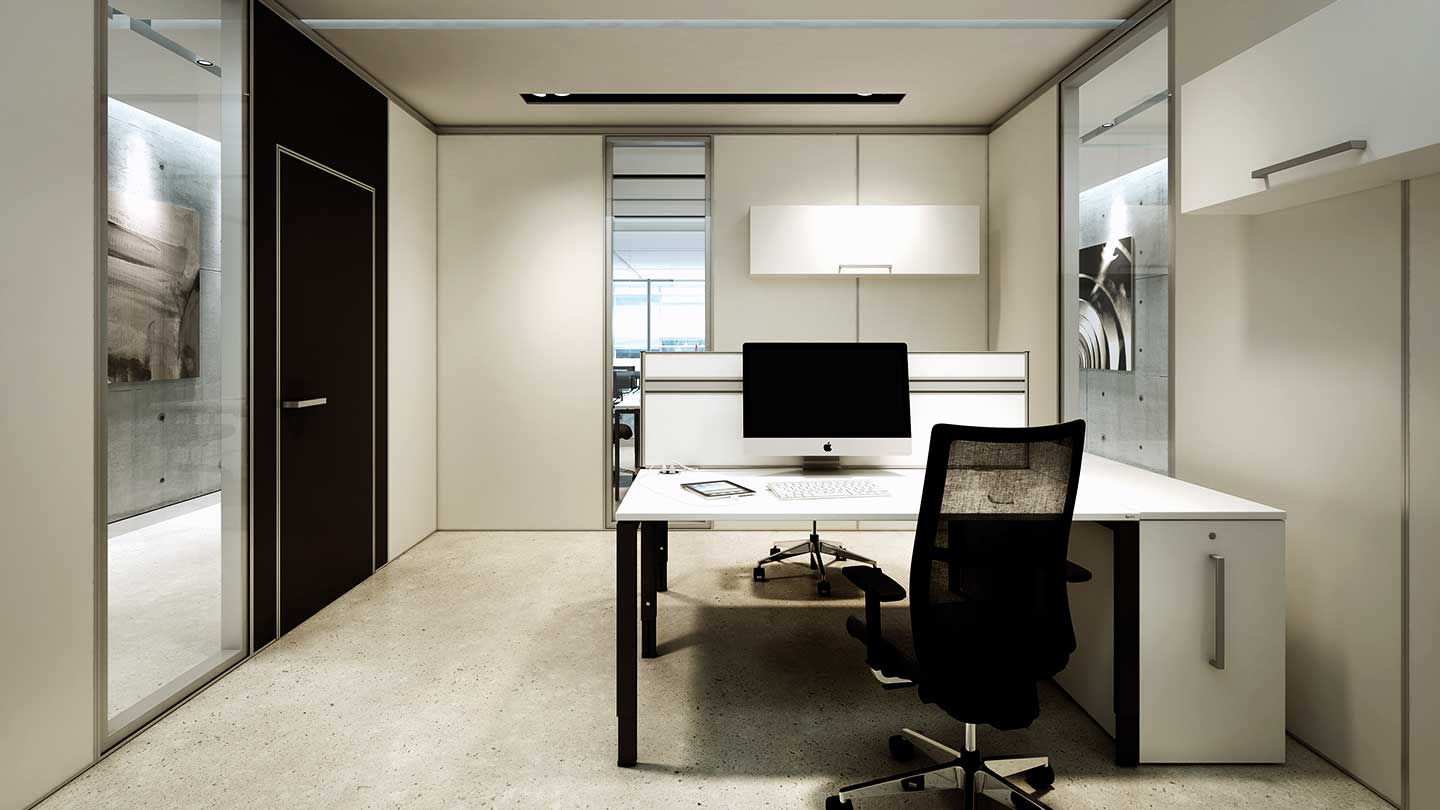 Several training courses at one time
In the event of several training courses organised at the same time, the MAW walls also provide ready solutions. Even in emergency situations, when unexpectedly it turns out that there is no available room to seat another group of attendees, in just few minutes and effortlessly you can separate space to serve as a conference room.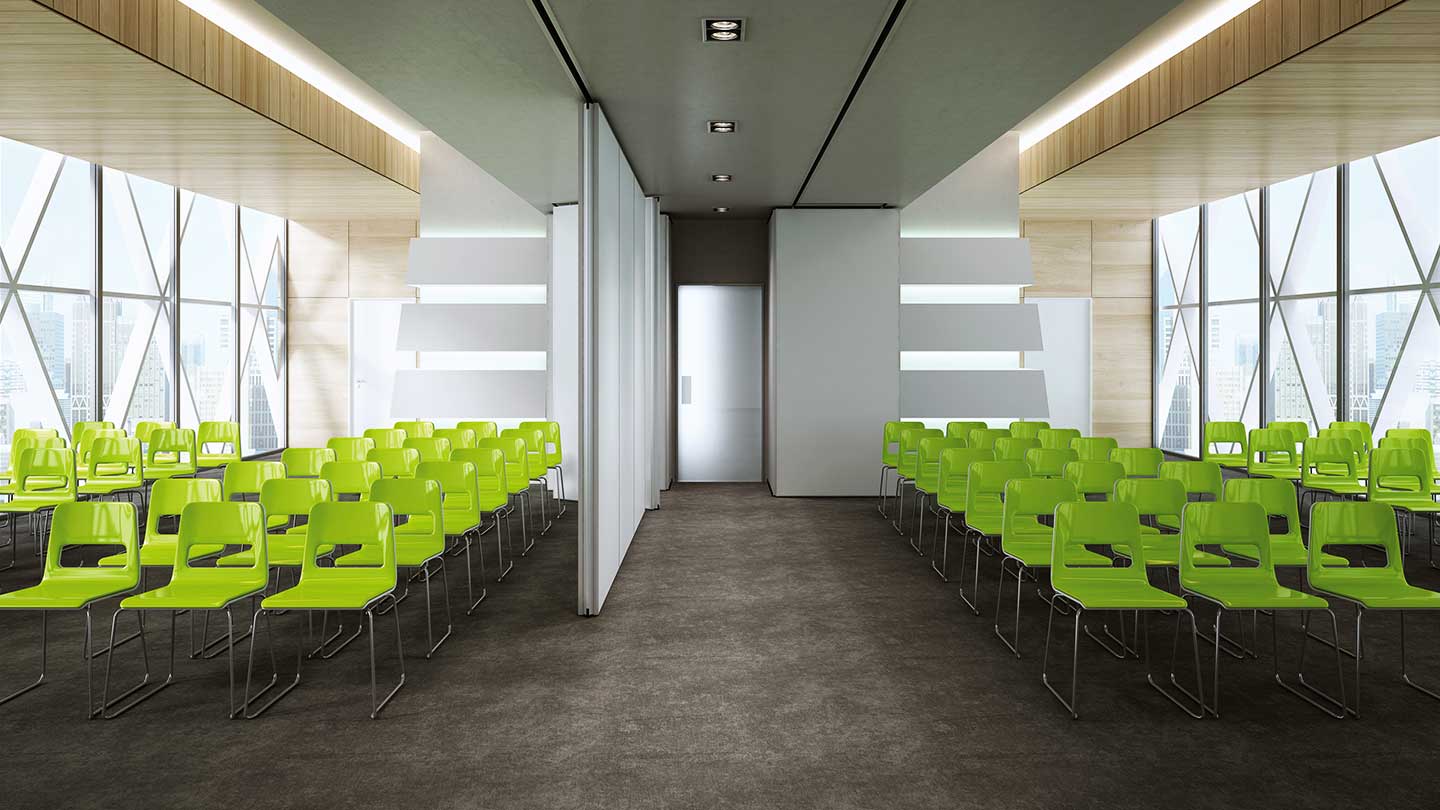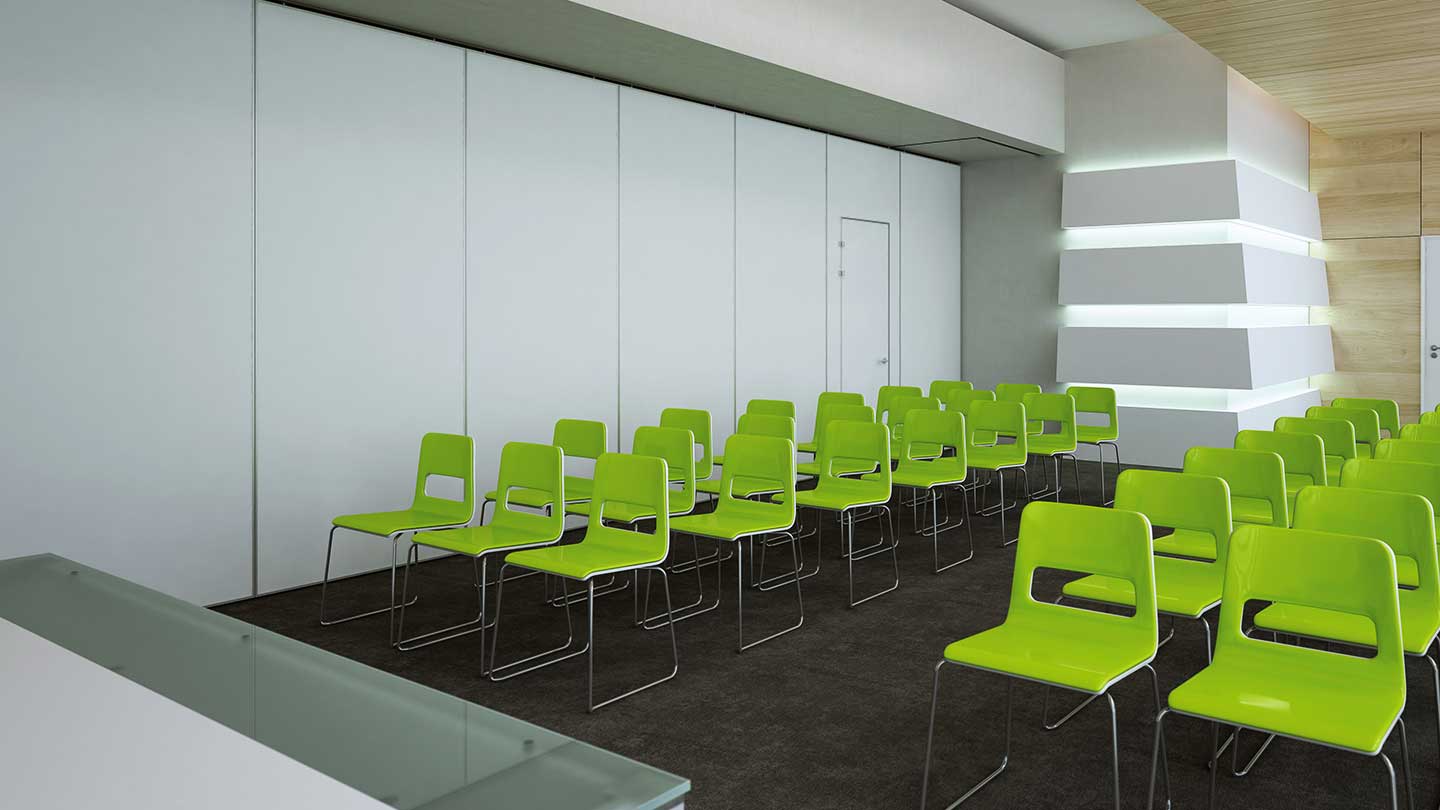 Comfort of work
Regardless of which of the above needs we have to face, the MAW walls provide full comfort of work. The application of solid panels provides discretion while high parameters of sound insulation – peace and focus while working. Additionally, you can choose to apply glass doors – their full transparency will allow your employees to easily realise what given space is currently intended for and to make sure whether any class is currently conducted, without the need to interrupt them by invading the room.
Lectures with a vision
The MAW panel fillings can be made of boards. It is an interesting and practical solution for lecturers, for whom it is no longer necessary to prepare the room for each class, bringing to the room an unstable and concurrently unhandy accessory as a board on a stand.