MAW – we keep pace with the creativity of our customers!
A decision on mounting systems of sliding and mobile walls, usually result from the desire to obtain a more flexible space, in order to meet the needs of company at a particular time. The solutions that we suggest raise the aesthetic value of the interior. Usually, however, we tend to think of more standard solutions – homogeneous panels or glass filling. Komandor Walls keeps pace in terms of creativity with its customers. Get familiar with some original solutions, which could be made use of at your own company.
A touch of phantasy
Minimalist-type interior, kept in a single colour, can be made livelier looking by adding panels with subtle but intriguing pattern. This can add some expressiveness to the interior, while at the same time let preserve simplicity. The application of panels of modulated form shall also prove an interesting solution.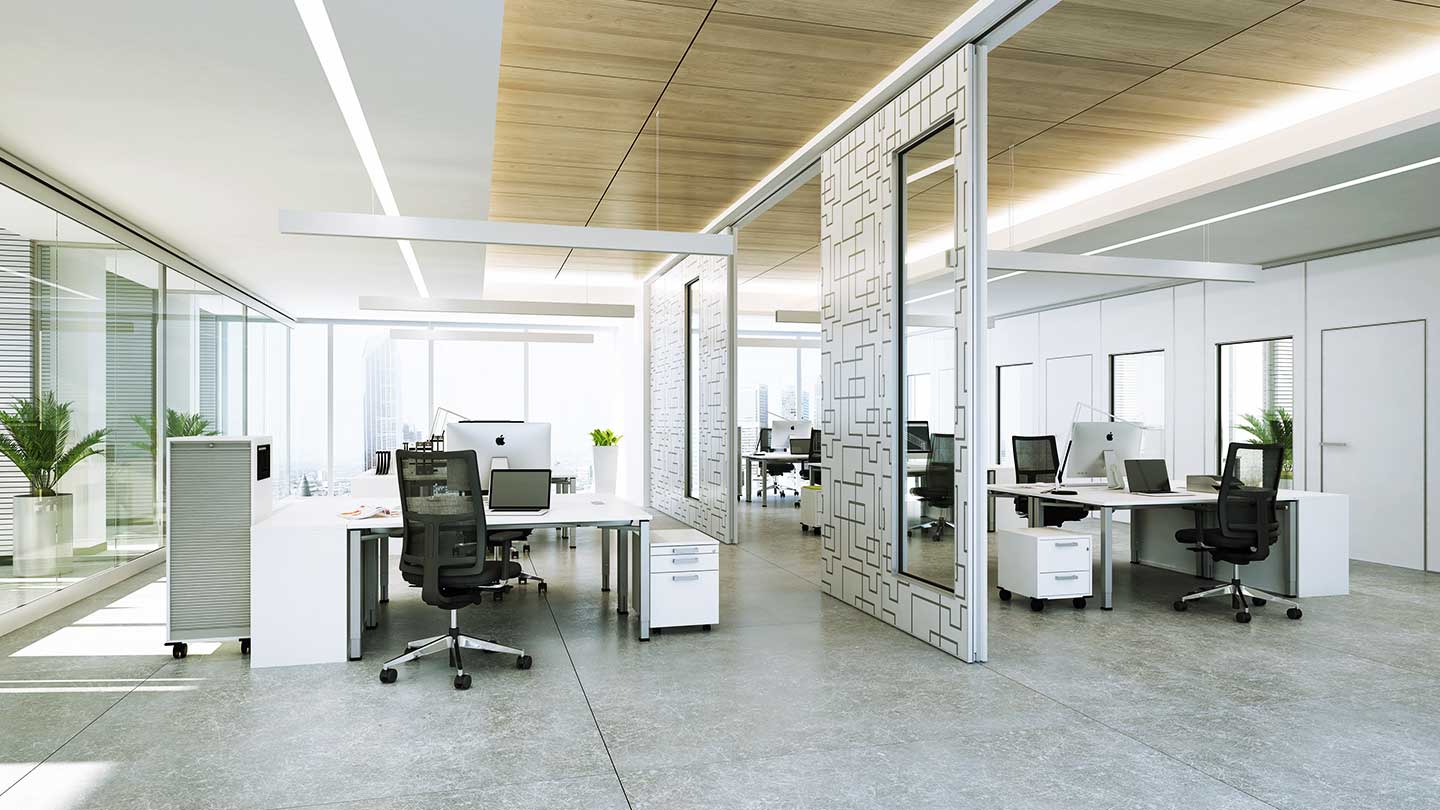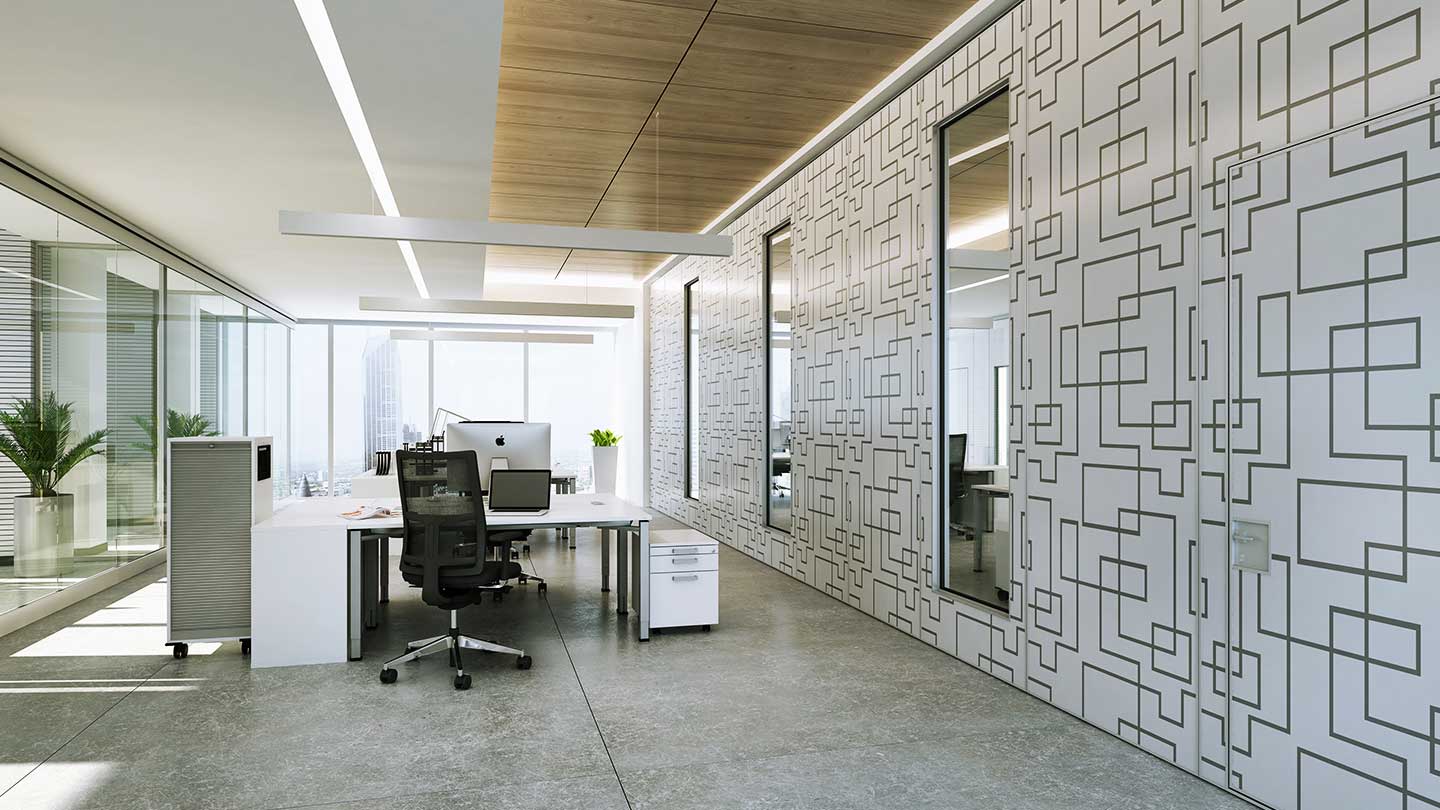 Coming up with an idea
As "finishing material" of sliding walls can also be chosen... a conference board. This comes as especially useful solution in case of conference rooms or offices, but can also be made use of in coffee shops and restaurants – a board may be used for writing on it an interesting quotation, a though of the day or it can be made available to customers to share their own thoughts. Such measure shall certainly raise the attractiveness of premises and it shall encourage the visitors to take an active part in the goings on at the place they visit.
Beautiful and practical
One should also consider choosing a mobile wall with mirror filling. It shall be an excellent idea in singling out smaller spaces – it shall make them look larger and shall add a sense of lightness to the rooms. It's also an ideal solution for dancing halls and gyms, where for better and faster progress making, what counts is control over one's moves.
Colourful
Even if we opt for glass panels, we do not have to resign from colour – we can choose dyed glass, of any given shade. While preserving aesthetic and hygienic qualities of glass, we shall also obtain colour-saturated interior.
Clearly and explicitly
On glass panels we can engrave names of rooms, or else some extra information on corporate activity. This enables to create clear and explicit message for visitors and workers, alike, and being an alternative for other forms of marking, it provides a more elegant effect.