Effective management of safe space
Appropriate management of office space is not just about effective use of space, being at one's disposal, but also provision of highest comfort and safety to users.
Investment
Own office is a big investment – it makes good sense to design it straight away in a manner, which in the future shall bring benefits, while at the same time limit any unnecessary expenditure. Constant changes on the market and improving economic condition encourage long term planning. Arrangement of space to suit new needs may be facilitated by the application of mobile walls – this is a solution ensuring highest flexibility of even a relatively small office. Mobile walls enable forming from several rooms, an open space, which can be made use of on certain occasions as a conference room, or else, mobile walls can be used for making extra work spaces. By considering such needs as early as at the stage of office design, we shall ensure effective use of the interior throughout the years to come, as well as some enormous money savings made on space reorganization.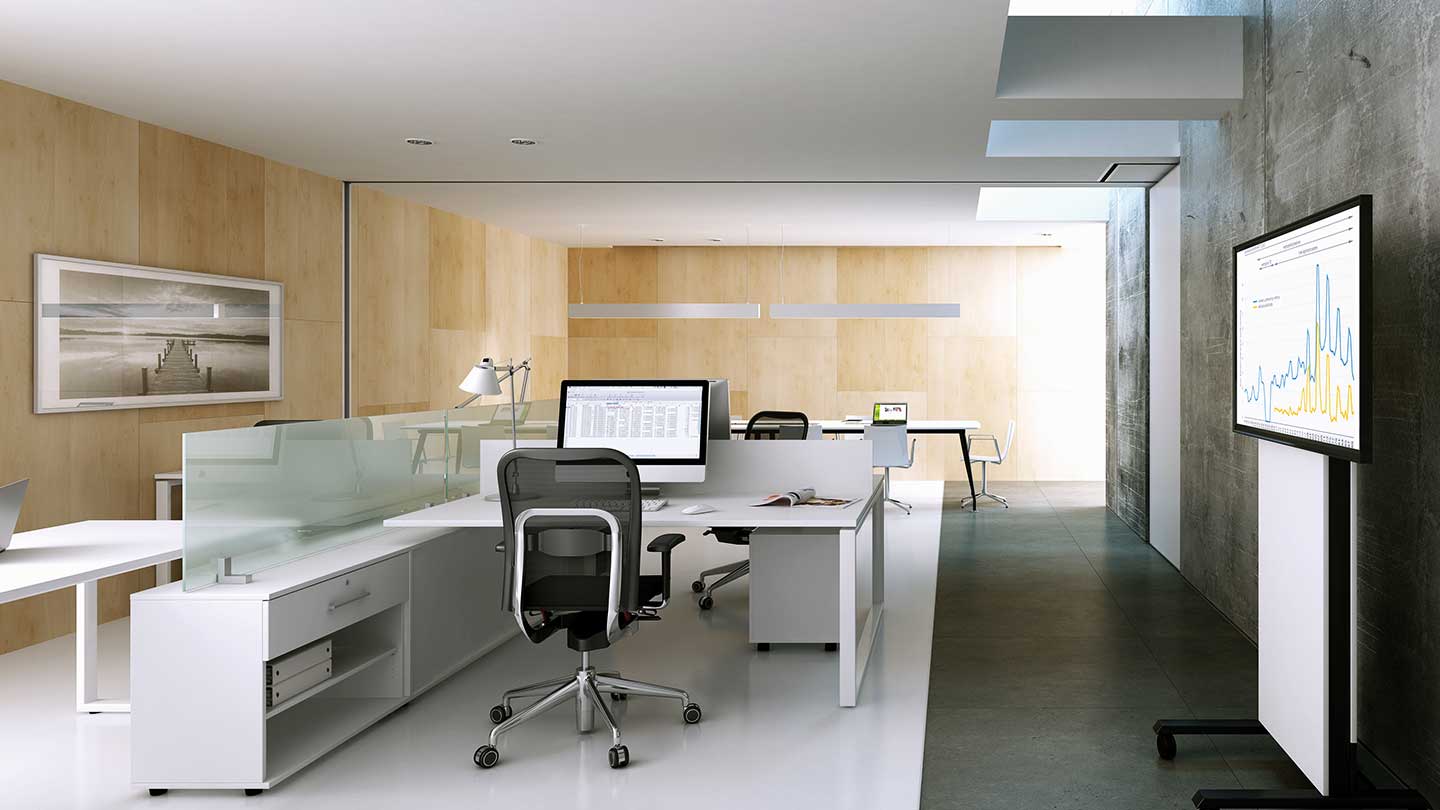 Safety
We cannot forget the constantly rising standards and requirements, which impose the application of materials with specific technical parameters, inclusive of fire resistance quality. What is significant is for the applied by us solutions to consider especially the safety of employees and customers. Prior to deciding on a given solution, let's test out whether all technical parameters mentioned by producers have been confirmed by relevant tests and quality certificates. Let's not forget also the provision of relevant facilities for the disabled persons.
Aesthetics
Work place aesthetics translates into how a given company is perceived by customers, but also into work comfort of the employed. Light colours, natural materials, good lighting and impression of spaciousness – all this determines corporate image and quality of work performance. A number of research work points to that the productivity of workers increases if offices provide the right standard. It makes good sense to think of appropriate sound insulation and of exposition to natural light. Work in well-lit and quiet place, with comfortable, ergonomic furniture, shall certainly contribute to the effectiveness of performance.