Modern interiors – how to combine functionality with aesthetics?
Modern interiors are usually associated with minimalistic style, which, in a nutshell, facilitates the combination of simplicity and multifunctionality. In order to meet the needs of landlords and the visions of architects, we have developed plenty of solutions, which, apart from being aesthetic, are also very important from the point of view of their functionality.
Multifunctional furniture
It's been long since furniture has been used only for the purpose attributed to it beforehand. The market offers plenty of products with multiple application – beds with additional closets, sofa beds, built-up closets for household appliance. Anything that takes valuable space has to be multifunctional and facilitate everyday life to household members, simultaneously keeping its attractive look.
Unlimited space
The same refers to the arrangement of whole space. The most popular is integrating a living room with a kitchen – lack of divisions helps to achieve the effect of spaciousness. Those who have doubts as to practicalness of this solution may take advantage of "movable divisions". Mobile walls will prove their greatness in this case, the filling of which can be tailored to the design of the entire interior. Solid, sliding panels will let you temporarily separate your kitchen when receiving important guests who are desired to be received in more formal atmosphere. For the time of meetings with family and friends or for the time when we perform day-to-day activities, you can easily remove the division, what is conducive to spending nice time together.
It is also an interesting solution to separate space in a sleeping room, by means of glass walls, to be used as a wardrobe or bathroom. This makes the room soft and elegant and additionally provides access to daylight.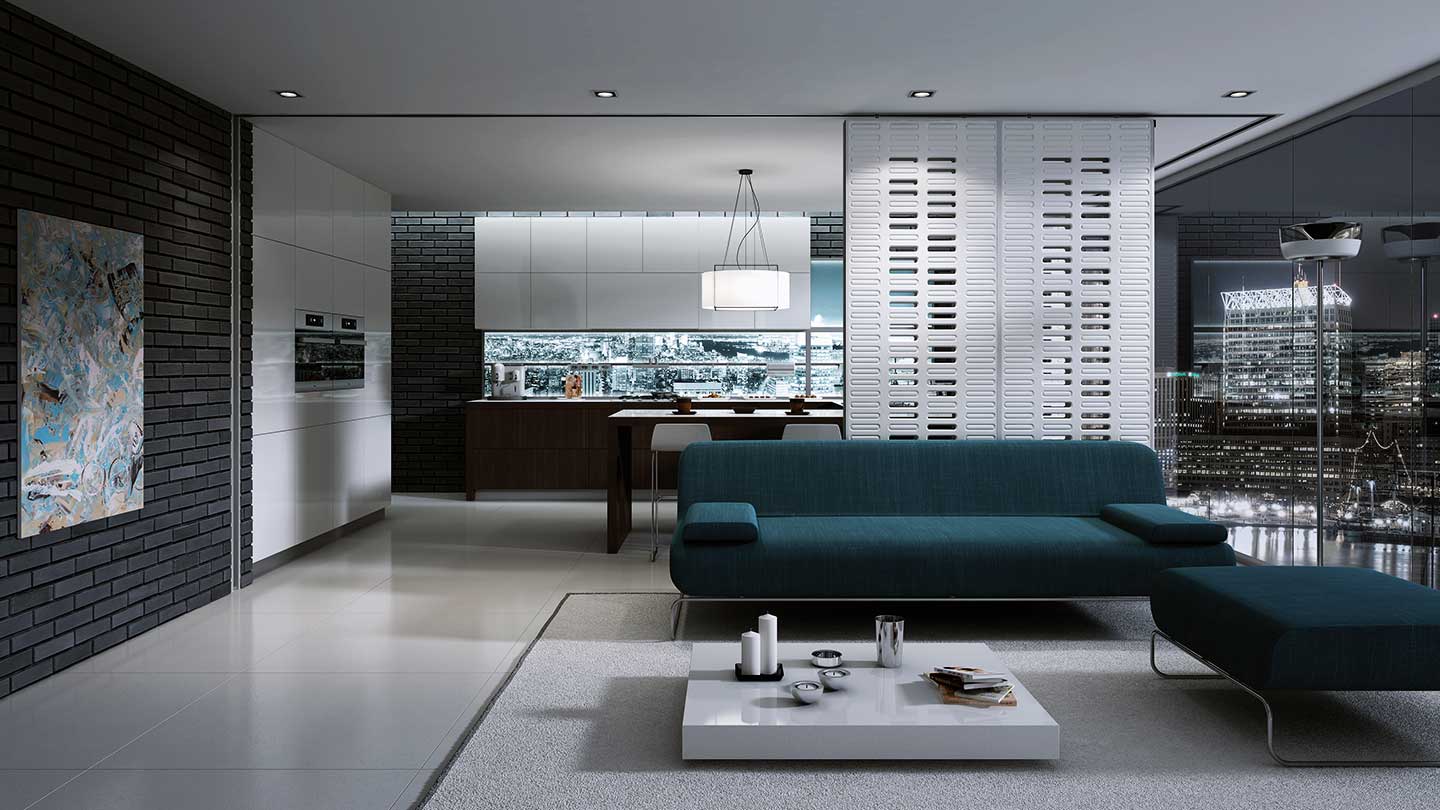 Less means more
Less colours, fancy textures, trinkets, divisions equals the impression of larger space. The fans of minimalism often consider it not only as an interior style, but also as … a lifestyle. This way they manifest their objection to collecting and possessing things which are completely redundant. Therefore, it is worth trying out the solution which guarantee maximal functionality with minimal amount of objects.