Aurora –light weight and money-saving partition walls for offices
Aurora is a system of partition walls, especially designed to suit public premises and private dwellings. Why does it make good sense to have it in your office…?
Transparent partition of space
Over the last couple of years a rising trend can be observed of applying transparent solutions in modern architecture for dividing open space. Splitting up space into smaller areas makes a given area look bigger.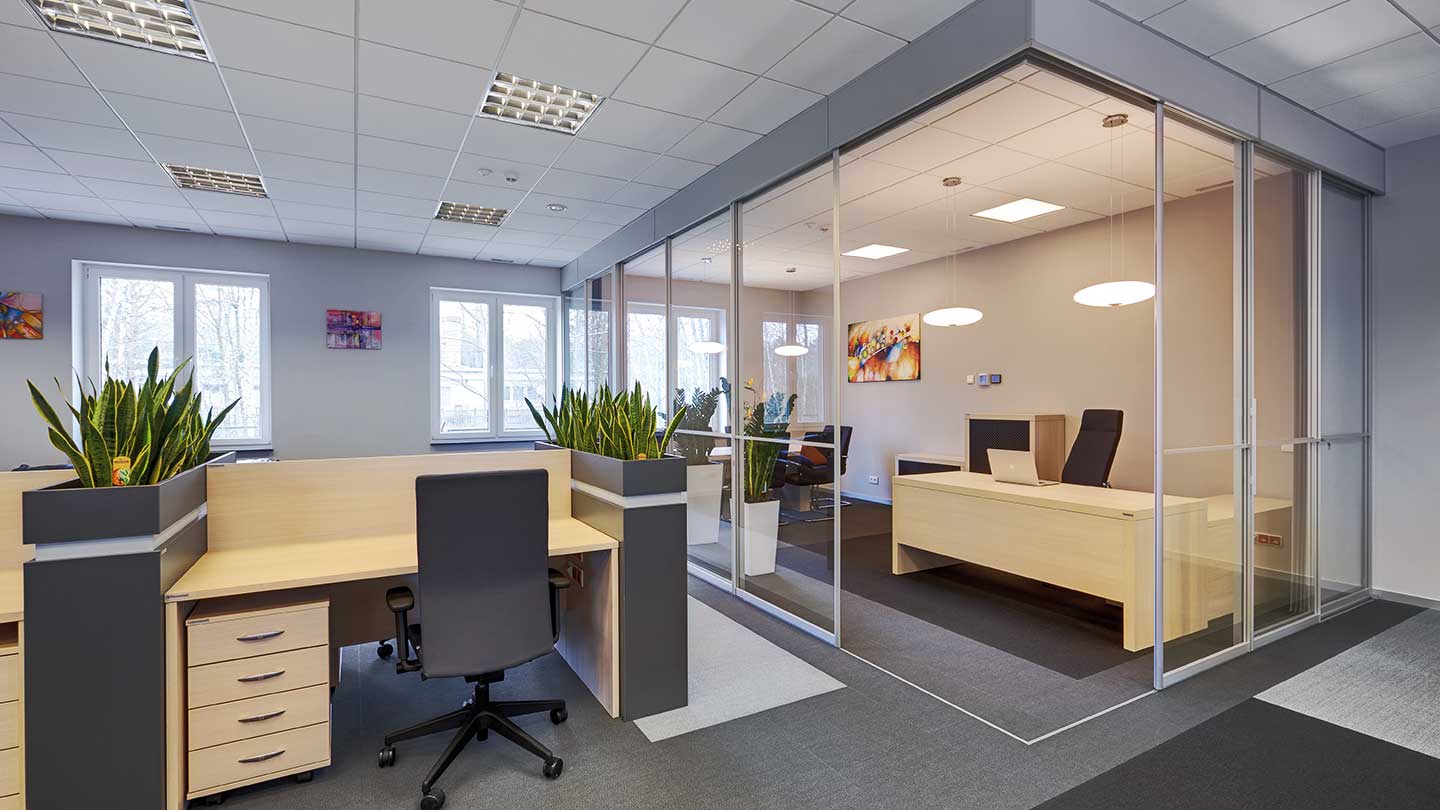 Living in the light
Aurora, just like our other glassed systems, is an excellent choice also for smaller offices where of particular importance is to provide access to daylight for every single separate area.
Simple and economic solution
Aurora system is light-weight, easy and straightforward to assemble. In order to enhance the utility of rooms, it is possible to connect panels at different angles, thus creating an attractive system of walls. Aurora partition walls can divide rooms or else create entirely separate segments within a given surface area. The design of profiles enables for fixing wiring, as well as sockets and switches. It's a practical solution, characterised, by so important for entrepreneurs, money saving potential.