MAW48
Glass mobile partition walls
System description
Glass mobile wall is a product bringing an impression of lightness and elegance to the interior. They let in natural light and visually enlarge the room space. This is an option for those who insist on solutions not only functional, but elegant and endearing.
If our choice is to divide the surface with a glass wall, it does not need to install it permanently. Much more preferred choice is a mobile, sliding wall, allowing a complete removal of the room separation at any time. This flexibility can be useful for example in shopping malls exibition sites, where full access to its interior is needed for a period of time or in places where glass divisions gives spaciousness and its mobility allows you to quickly reorganize the interior.
Technical specifications
| | |
| --- | --- |
| Panel thickness | 48 mm |
| Operation | manual |
| Wall height | 2000 - 3680 mm |
| Suspension | 2-point |
| Panel width | 700 - 1300 mm |
| Filler | ESG tempered glass with 10 lub 12 mm thickness |
| Door | single or double door panel |
| Panel weight without filler (system) | 5,82 kg/m2 |
| Panel weight with standard filler | 29,57 kg/m2 |
System construction
MAW48 glass mobile wall slides on the aluminum track mounted to the room ceiling or on the superstructure:
double disc standard carriage in 2-level aluminium track
lightweight six-bearing carriage in 1-level aluminium track
The construction of MAW48 mobile glass wall is made of aluminum and tempered glass fillers with a thickness of 10 or 12mm. Clips for carriage mounting are installed in the upper rail, while the sliding locks immobilising a wall panel, are placed in the bottom rail. In both profiles, sealing brushes are mounted.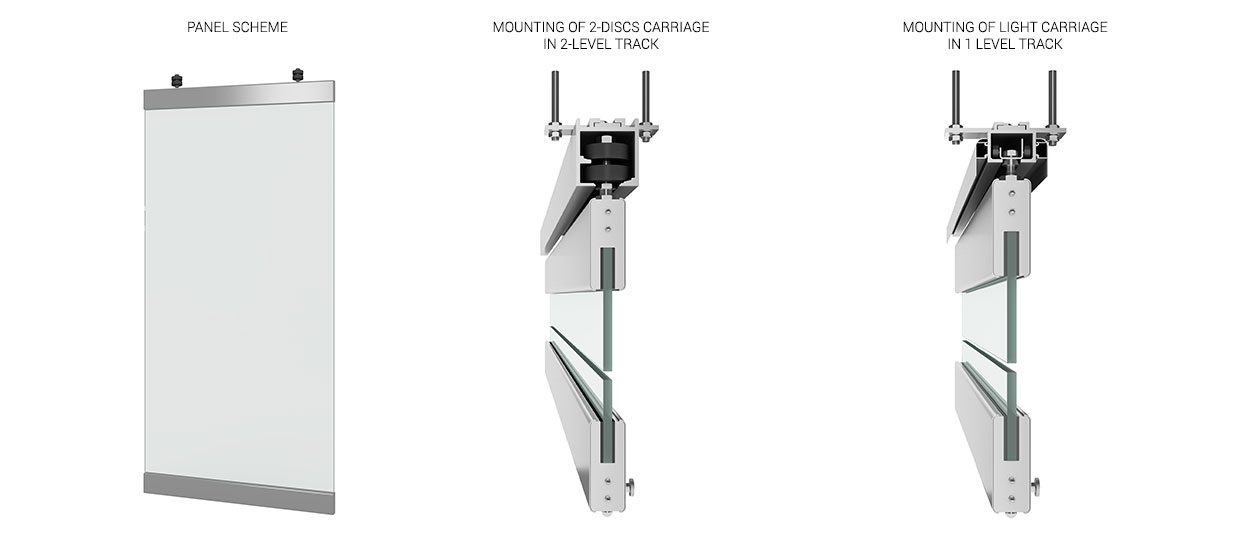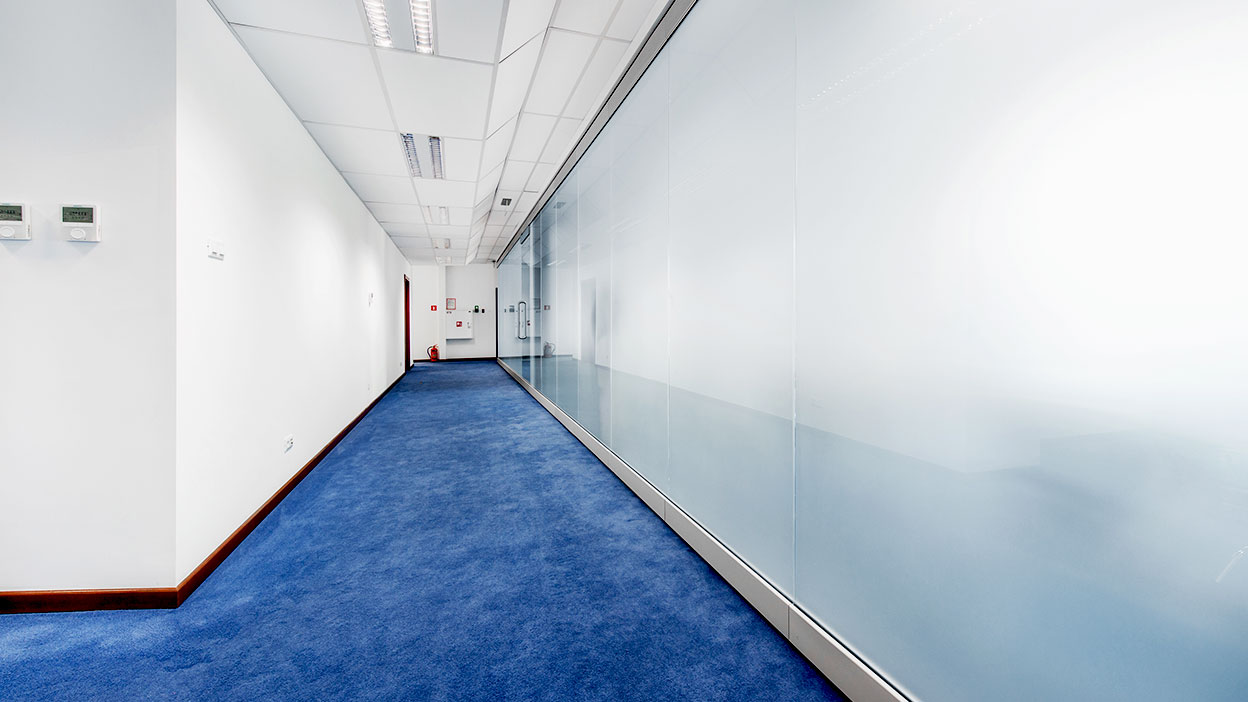 Door
In any stretch of the MAW48 glass wall, you can install single or double door panels. Depending on the customer's preferences, traditional or electronic locks are installed.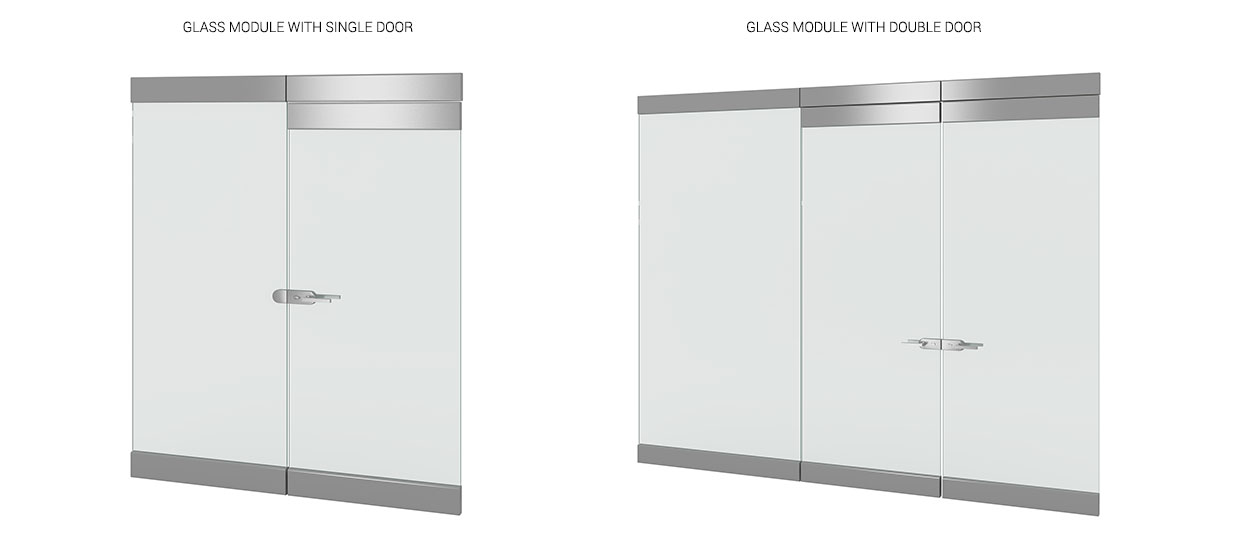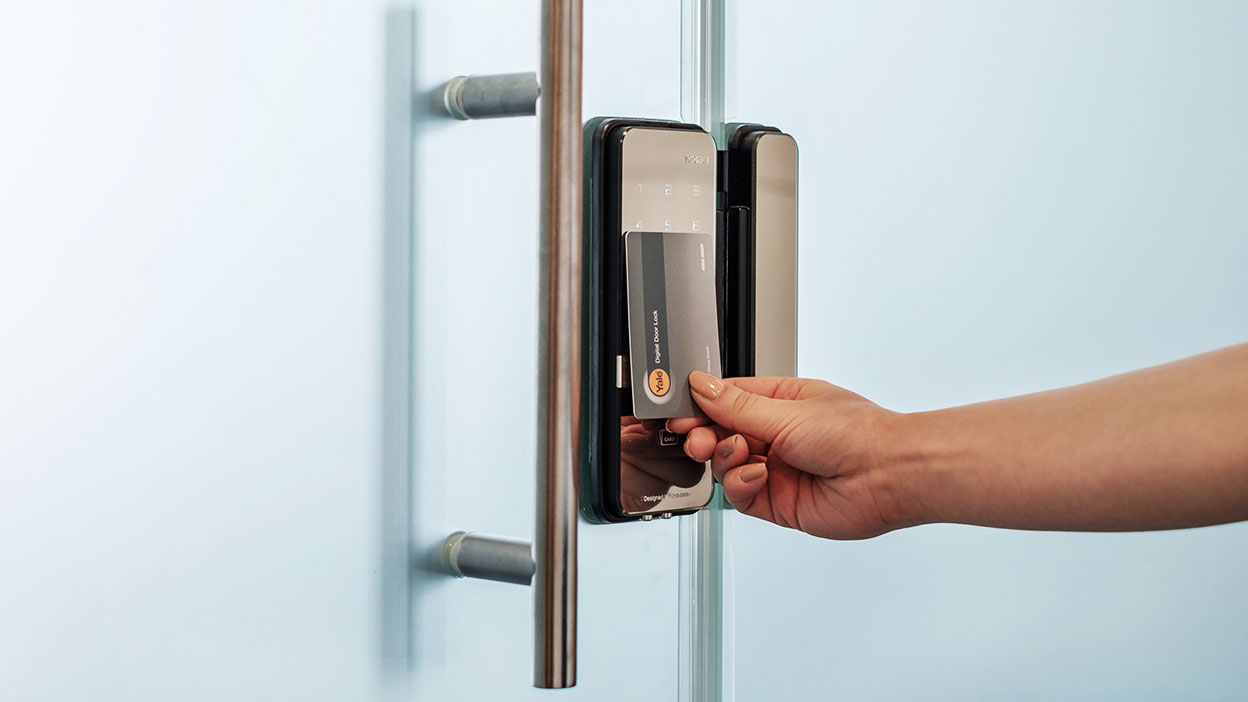 KOMANDOR, global expert in interior design, producing original sliding systems for 25 years, thanks to its experience and production capacity, guarantees service of the highest quality.