MAW110G
Glazed mobile partition walls
System description
The glazed panels system MAW110G allows you to combine the advantages of transparency and sound insulation of the mobile walls dividing interiors. This solution has the best featured panels from solid fillers MAW110 and glass MAW48, creating a very attractive proposition for designers for both functionality and aesthetics.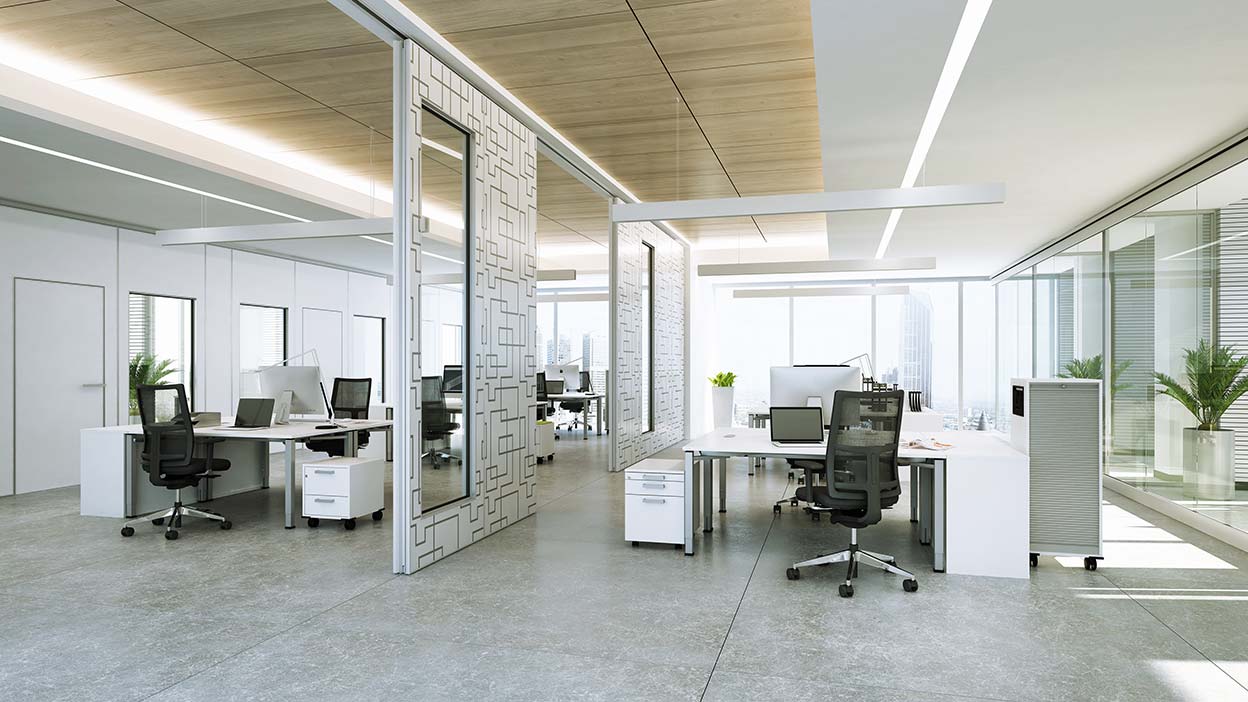 In MAW110G glazed wall panels, we can customize color and frame materials to the look of the room or the individual user requirements. Another advantage is the possibility to combine them into one wall with MAW110 solid wall panels, which are completely compatible.
System construction
15cm narrow stile and the expanding mechanism placed by the panel edge can produce a very large surface of the glazed panels. Thanks to this, we obtain adequate light flow between rooms and full visibility of what is happening behind the wall without noise penetration. Suspension and method of parking the glazed wall is the same as for the basic MAW110 system.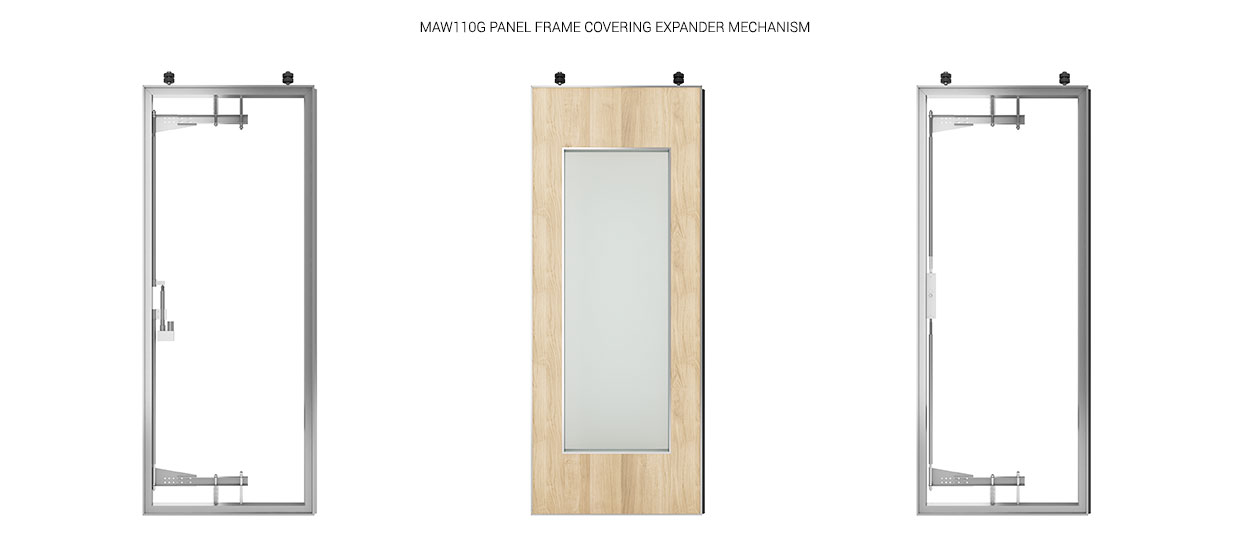 KOMANDOR, global expert in interior design, producing the original sliding systems for 25 years, thanks to its experience and production capacity, guarantees service of the highest quality.