MAW110 Plus
Basic mobile partition walls
System description
MAW 110 is a basic system of mobile walls, having the highest sound insulation. The height of the wall can be adapted to each room, which is only limited by the building structure itself. The sliding mobile wall is an innovative solution for temporary or permanent reorganization of the entire interior, depending on your current needs. Mobile walls are ideal for conference and training centers, office buildings, hotels, schools and public places where it is required, eg. to soundproof separate rooms for working in smaller groups, or when we need to use the full space.

Technical specifications
Panel thickness

113 mm

Sound insulation

Rw up to 53 dB

Certification for fire standards
by PN-EN 13501-1+A1:2010

B-S2, d0

Operation

manual or

Wall height

limited only by building structure
(standard panel to 6000 mm)

Suspension

1-point or 2-point

Panel width for 1-point suspension

700 - 1300 mm

Panel width for 2-point suspension

700 - 1300 mm

Filler

all materials with 18 mm thickness

Door

single or double door panel

Panel weight without filler (system)

11 kg/m2

Panel weight with standard filler

34 kg/m2
System construction
In order to get the best real technical parameters, each element has been designed from the ground up with great care and precision. Each module comprises the following:
main aluminum frame
aluminum edging bars
horizontal sliding ceiling-floor expanding strips
expander mechanisms
sound-absorbing material filler
connectors with magnetic belt
filler: with laminated, veneered, stop fire non-combustible boards and other available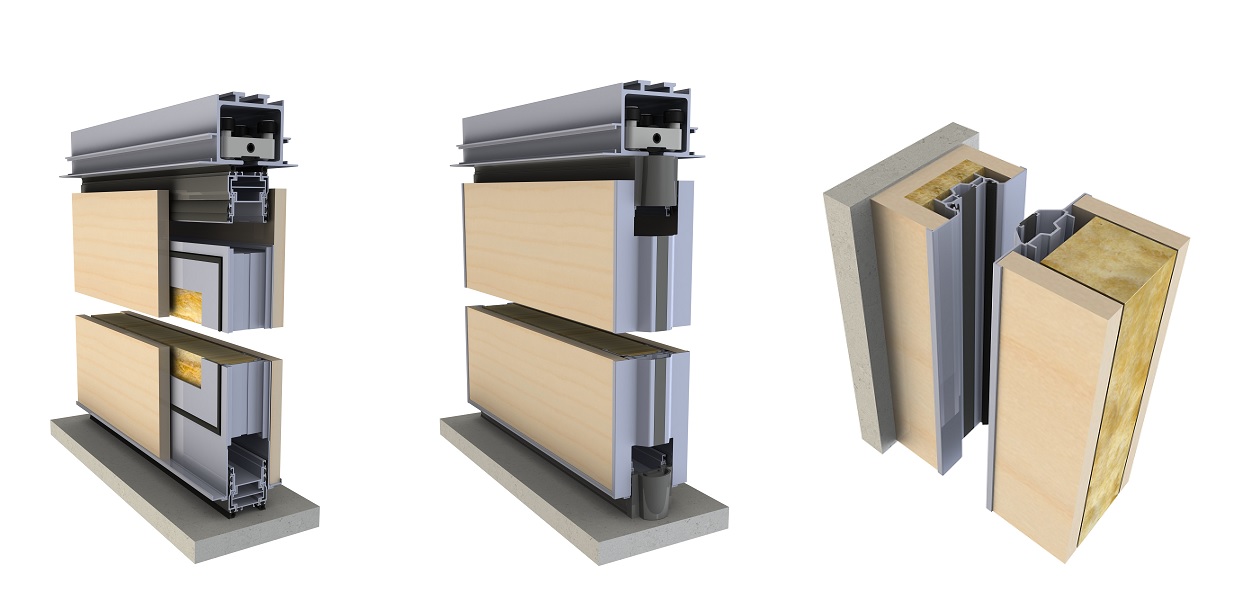 Door
MAW 110 allows the door installation on any portion of the sliding wall. Among the available options we offer both single and double doors.
Track mounting
Installing the mobile wall requires aluminum track in the ceiling. Selecting the mounting option depends on the structure of the building, the weight of the wall and/or customer preferences. To flawlessly move walls, a perfectly leveled structure and track must be installed to the ceiling in order to maintain the required capacity. Suitable track mounting determines the aesthetics, masking the visibility of any unwanted elements that could adversely affect the visual perception of the interior.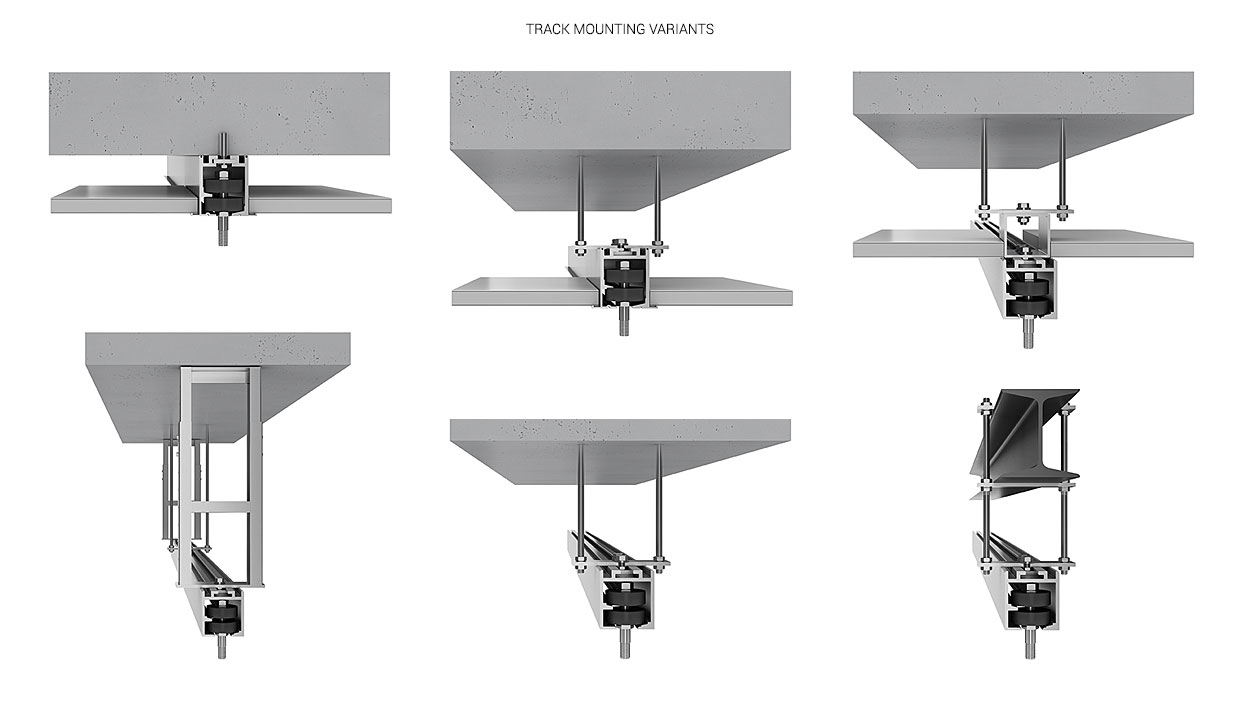 Wall parking
Parked walls can not interfere with the use of the room and must not adversely affect the aesthetics. Our products allow you to connect different types of parking options, which allows you to design a suitable variant of the room architecture. Adapting a solution to the interiors parking space and customer preferences, frees up space for the complex wall, even in a small room. One-point suspension allows for mounting it in small areas that do not have space for a separate parking place and for building construction where is technically impossible to install the standard parking system.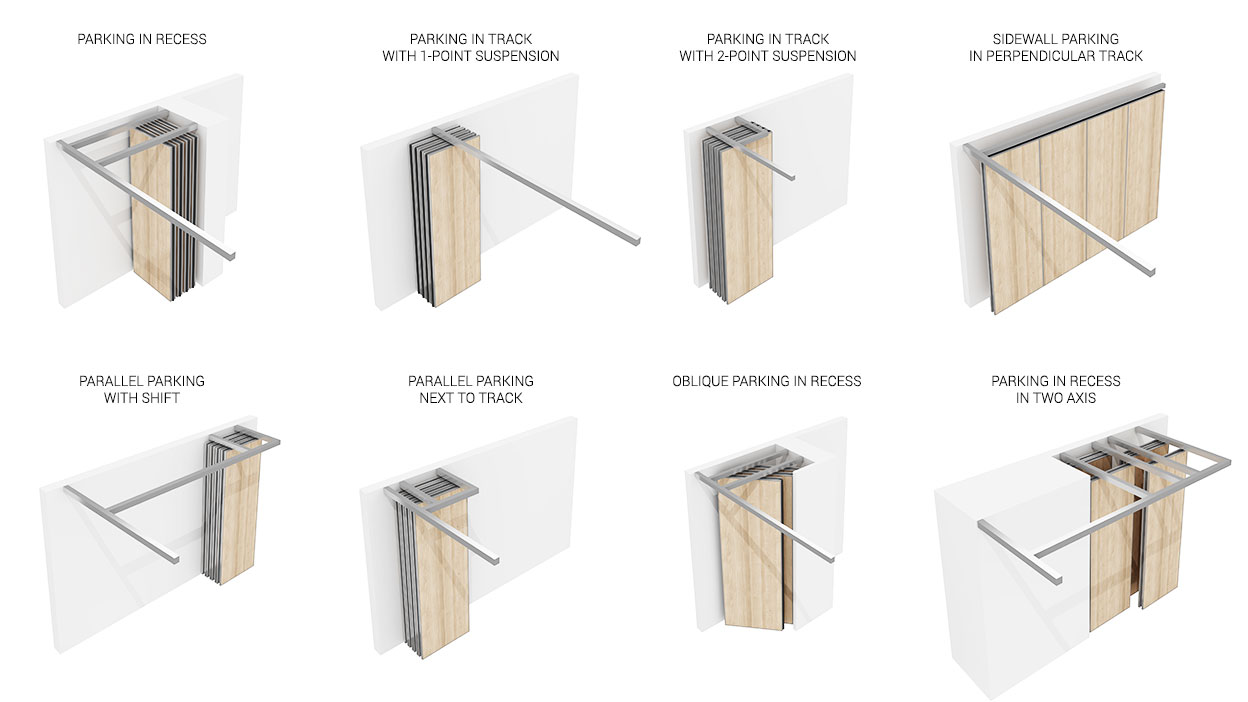 Fire resistance
When designing the interior of the buildings, we must always remember safety of people who will use them. The ever-increasing standards and requirements dictate the use of reliable solutions. To meet these challenges, we offer a product that has strict safety criteria. Depending on the filling material provides a very high resistance to fire, confirmed by specialized tests of Building Research Institute.

Sound insulation
In the modern office, conference and training room or hotel, one of the main required properties of the wall is its soundproofing. MAW110, thanks to one of the highest commercially available sound insulation performance, as confirmed by independent studies, is the ideal solution to partition rooms requiring to use them in silence.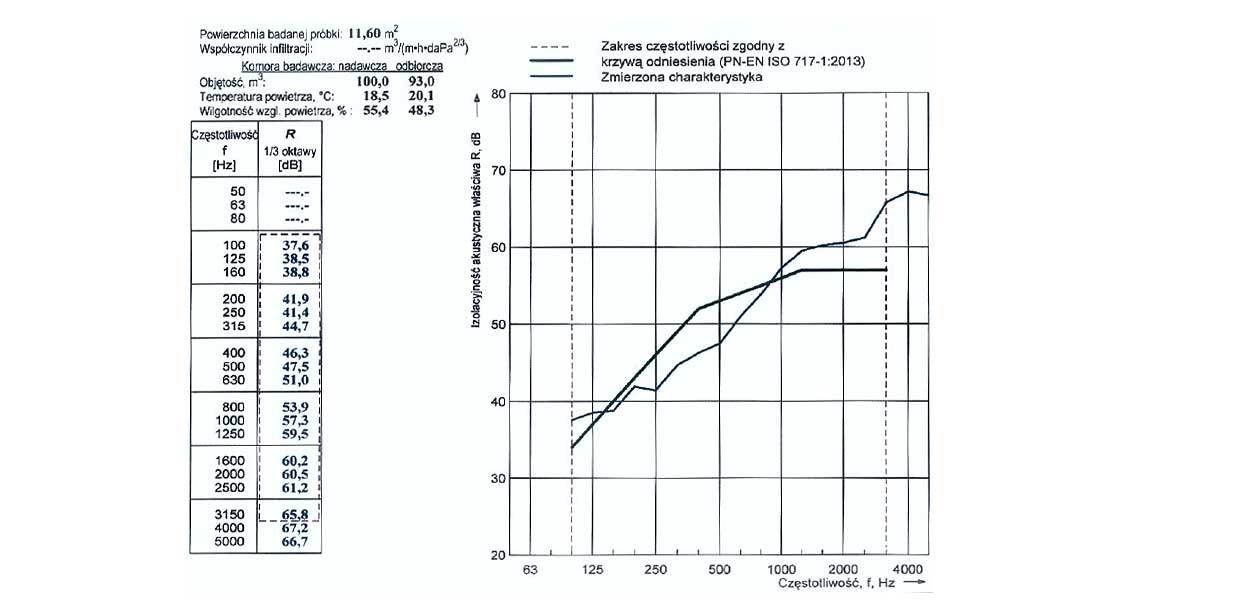 Certificates and tests
Technical parameters of our products have been confirmed by certificates which include: hygiene certificate, Building Research Institute reports of acoustic insulation and reaction to fire. With the care of the highest quality, our engineers carried out a further series of additional internal investigations which confirm the strength and reliability of individual system components.
KOMANDOR, global expert in interior design, producing original sliding systems for 25 years, thanks to its experience and production capacity, guarantees service of the highest quality.