LUMI
LUMI - a loft style door and glazing system
System description
LUMI means functional and decorative internal glazing, adapted to the individual design. It acts as a divider or space separation into separate zones without restricting light. An aluminium structure in matt black or natural anode, filled with glass (transparent, frosted, coloured, wired) or furniture board, optically enlarges the interior and provides additional light and soundproofing.
The system allows many options of installation: screens, doors in a frame, or partition walls with hinged or sliding doors in various configurations. A multitude of solutions and the ability to adapt the space to specific conditions and requirements let you create unique, fully personalized projects.
Technical specifications
| | |
| --- | --- |
| Panel thickness | 46 mm |
| Wall height | 3000 mm |
| Panel width | 1000 mm for fixed panel, 1500 mm for sliding door |
| Filler | 4 or 6 mm thickness safety glass or 10 mm melamine board |
| Door | sliding door up to 1500 mm or hinged door up to 900 mm |
| Panel weight with standard filler | 11 kg/m2 |
System configuration options
GLAZING WITH HINGED DOORS
Aluminium construction filled with glass or board, with hinged doors (single or double) in combination with upper transom and side fixed panels, in many configurations. The construction maximum height is 3 m. It is possible to make any divisions of the panel filling, horizontally and vertically.
In panels higher than 2 m, at least one horizontal division should be made, in order to make the installation rigid. A specially designed vertical handle in three lengths is available for hinged doors. A door handle stylistically matched to the entire structure is on offer as well.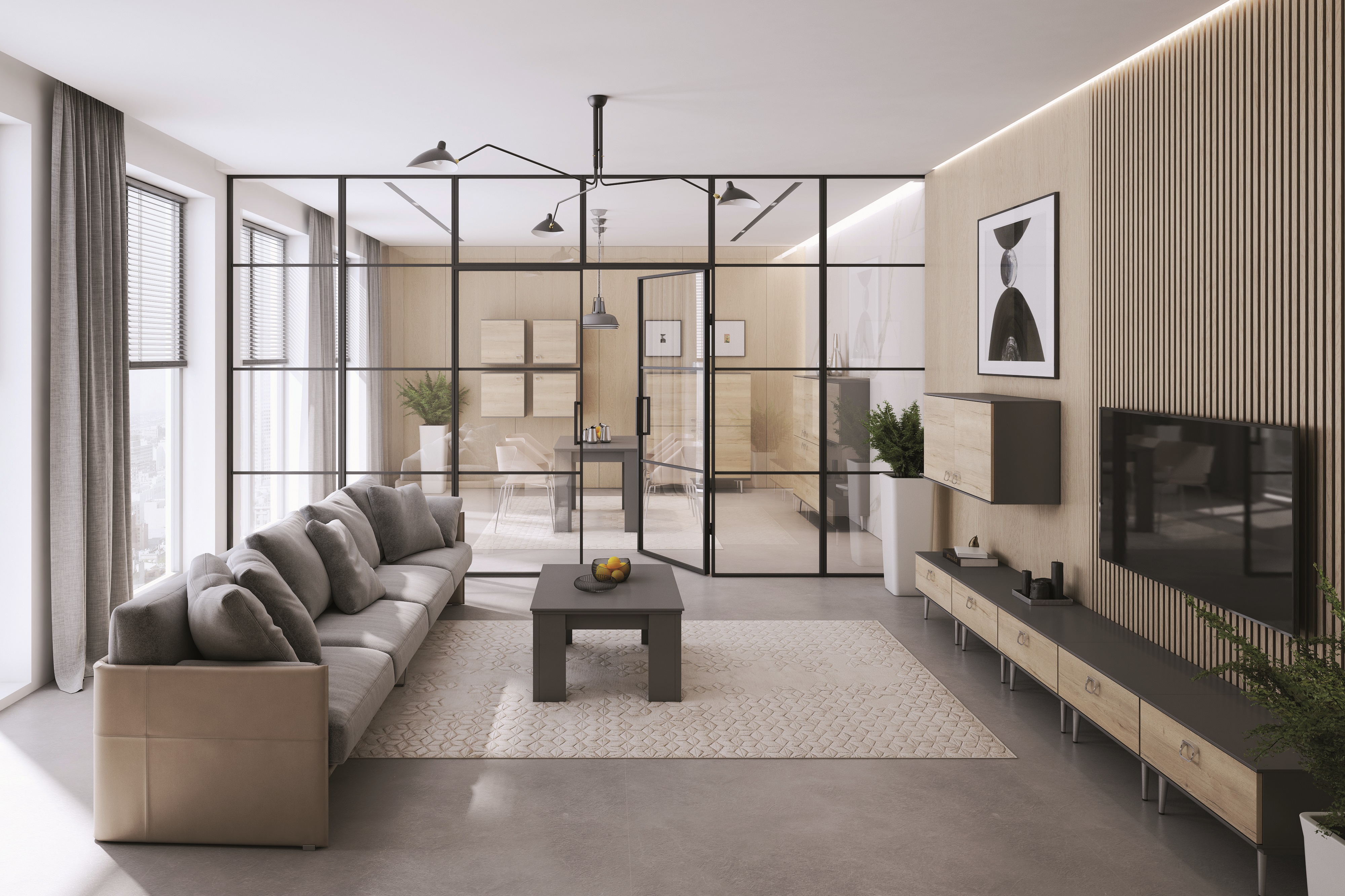 GLAZING WITH SLIDING DOORS
Single or double aluminium sliding doors, filled with glass or board, in combination with fixed side panels in various configurations, give the room an industrial feel. The width cannot exceed 1 m for fixed panel and 1,5 m for sliding door. Horizontal and vertical divisions can be made in any arrangement for both. A special handle available in three lengths has been designed for the doors.
Construction components are available in two standard base colours: black matt and natural anode. For a client request also any other RAL colour is available.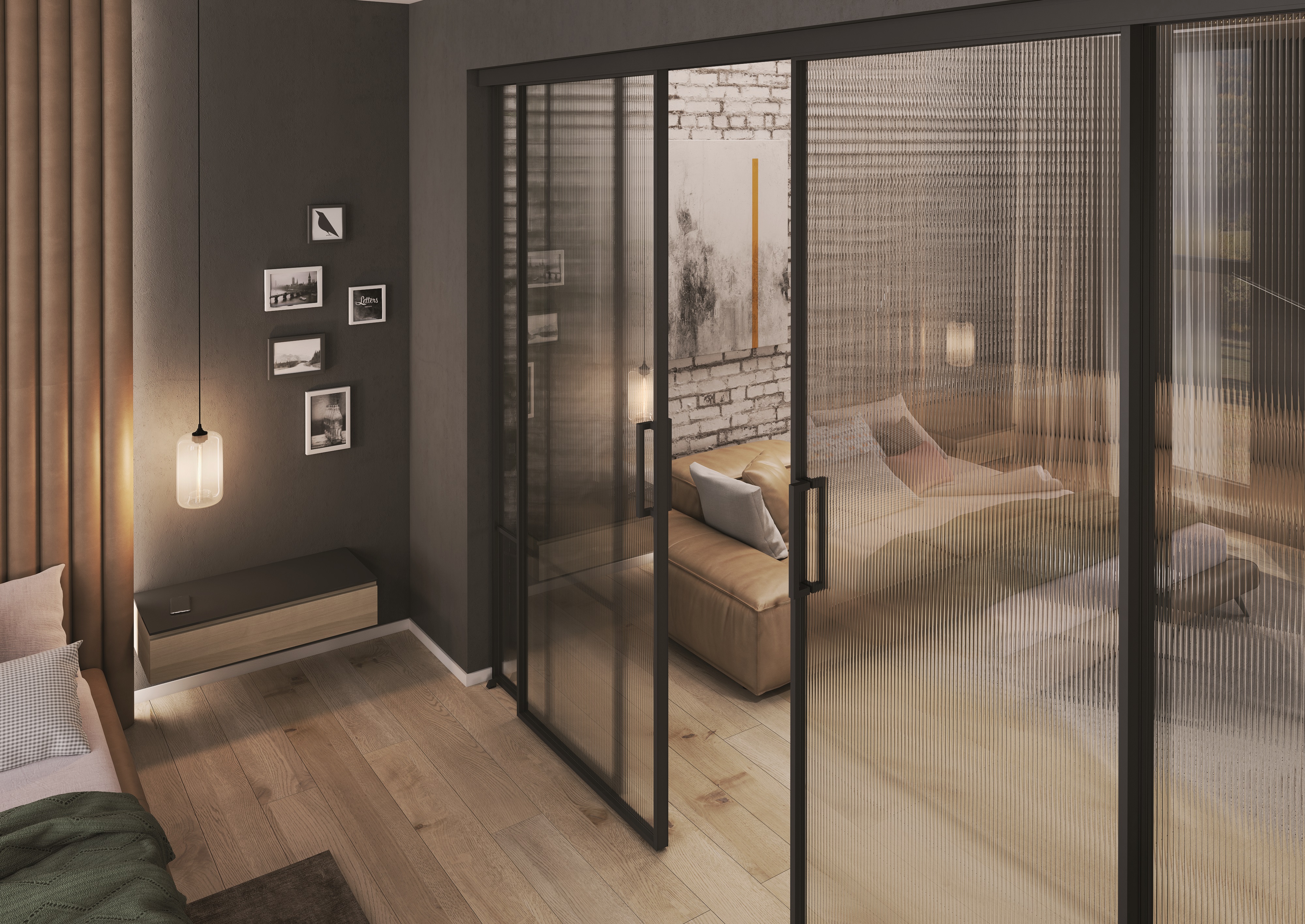 INTERNAL SCREENS
Glazed internal screens with mullions, functioning as subtle partition walls. They provide additional light, soundproofing and optically enlarge the interior, giving the space separate functions. They stand out with their simple, minimalist form and lightness.
The screens are build of fixed panels only, based on subtle aluminium profiles in a black matt or natural anode finishing. The screens maximum height is 2 m, and the width is 2.75 m. Unlimited vertical and horizontal divisions of the screens and the multitude of design options provide wide possibilities of arranging the interior.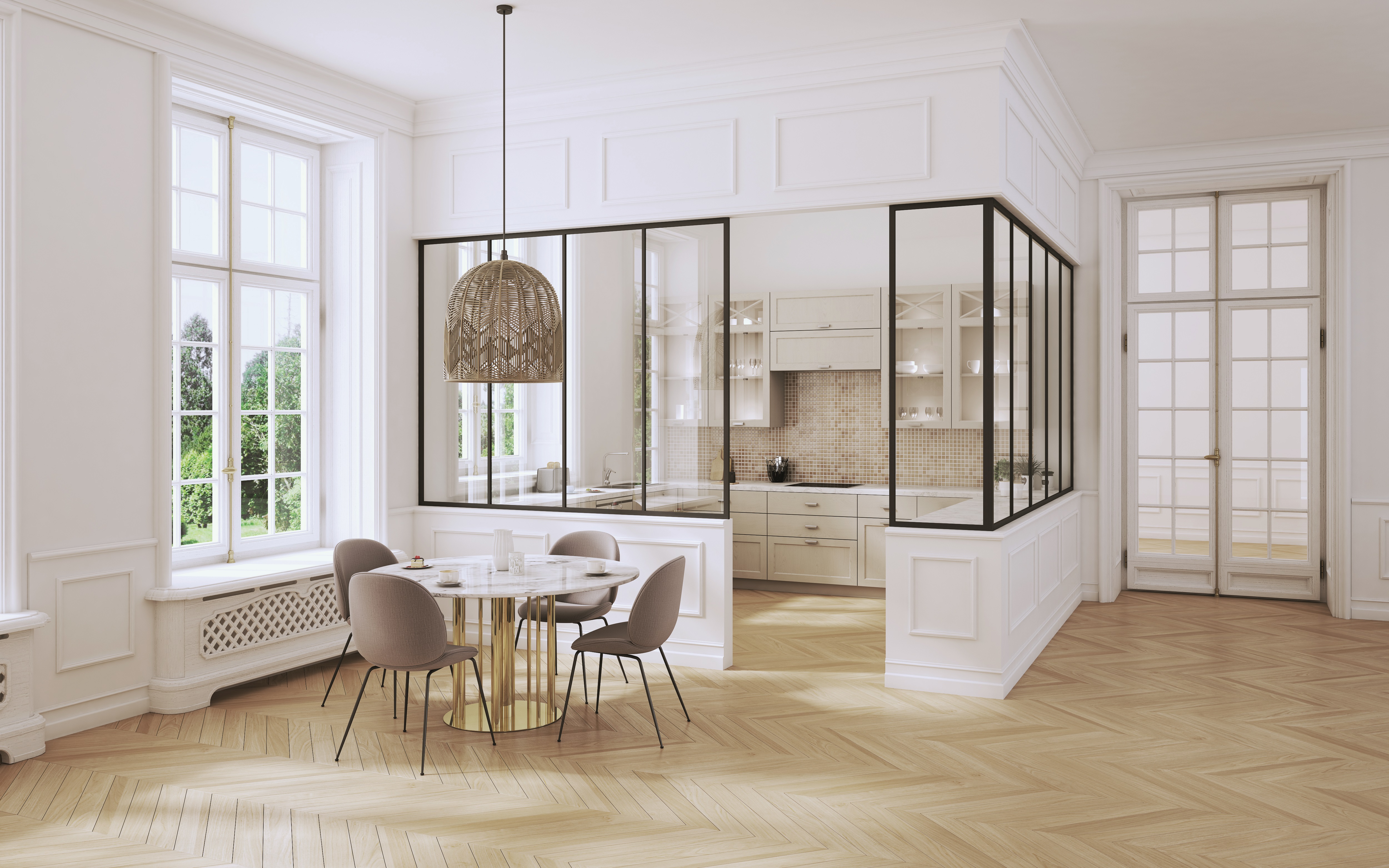 DOOR IN A FRAME
Glazed interior doors in an aluminium frame. A single, hinged leaf in a frame, with a grip or door handle. The variety of divisions and fillings allows the door to be adapted to all requirements, giving the interior a loft look.
Doors with a 1 m maximum width and a height of 2.5 m, based on an aluminium profile in black matt or natural anode, with option of horizontal and vertical divisions. The door filling can be glass (transparent, frosted, coloured, wired), a mirror or a board. The right or left door version is available. For the convenience of installation, two types of door frames have been designed: fixed and adjustable width.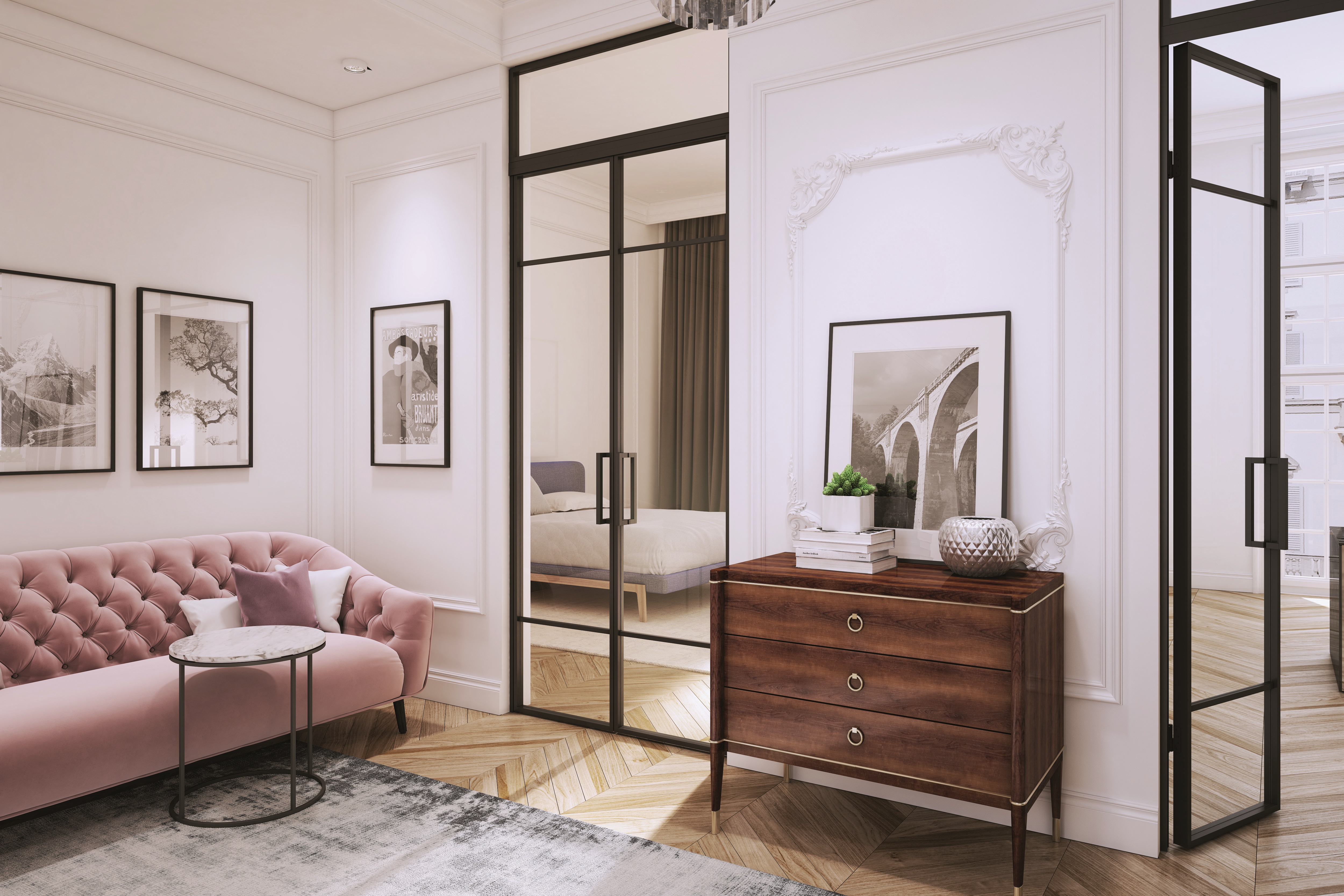 KOMANDOR, global expert in interior design, producing original sliding systems for 25 years, thanks to its experience and production capacity, guarantees service of the highest quality.